Holiday Chicago Workers Cottage - Print
Workers Cottages are a Chicago architectural staple with a simple design and a triangular street-facing gable. The homes were built to help reconstruct the city after the Great Chicago Fire of 1871. I enjoyed learning about the history of this res...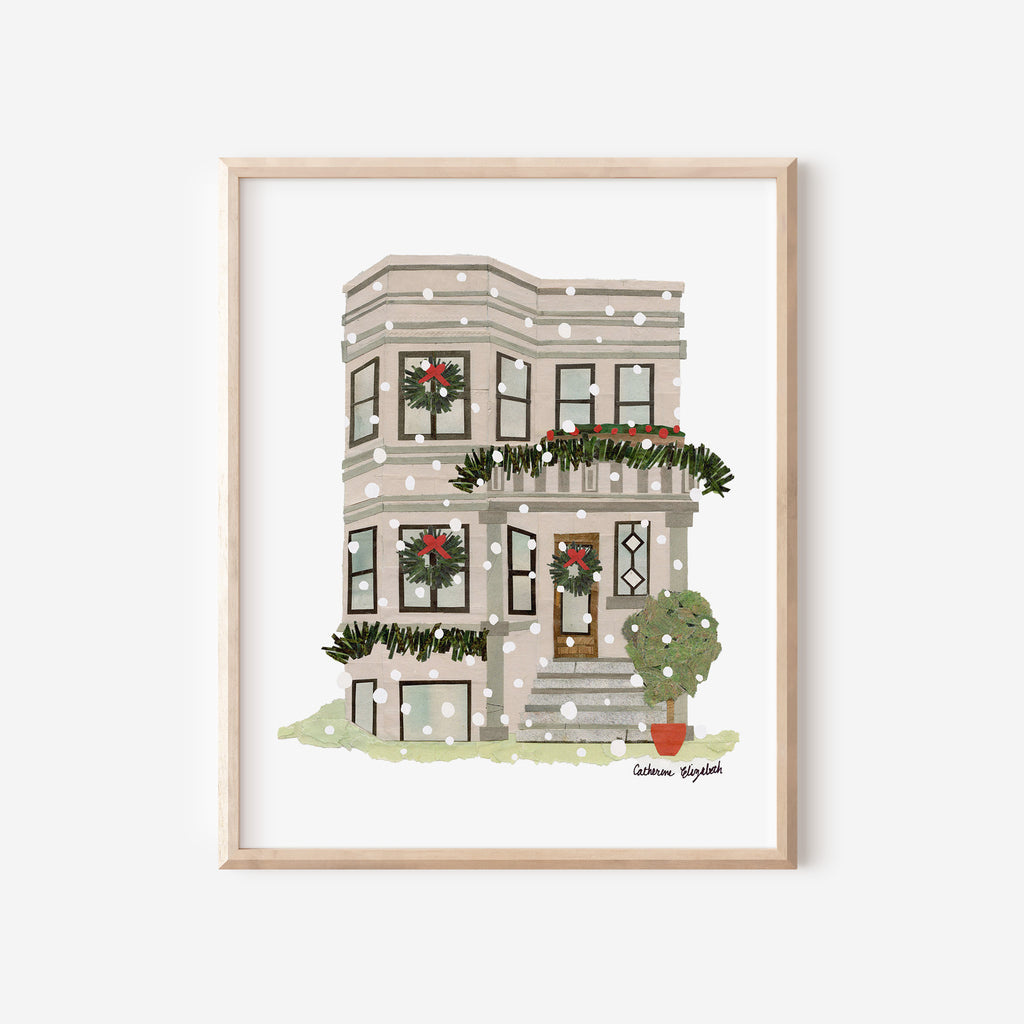 Holiday Chicago Greystone - Print
The iconic two and three-flat greystones around my neighborhood have such ornate detailing and majestic grandeur that I had to create a collage of one. Piece by piece, grey newspaper bits resemble the historic homes that line many Chicago streets....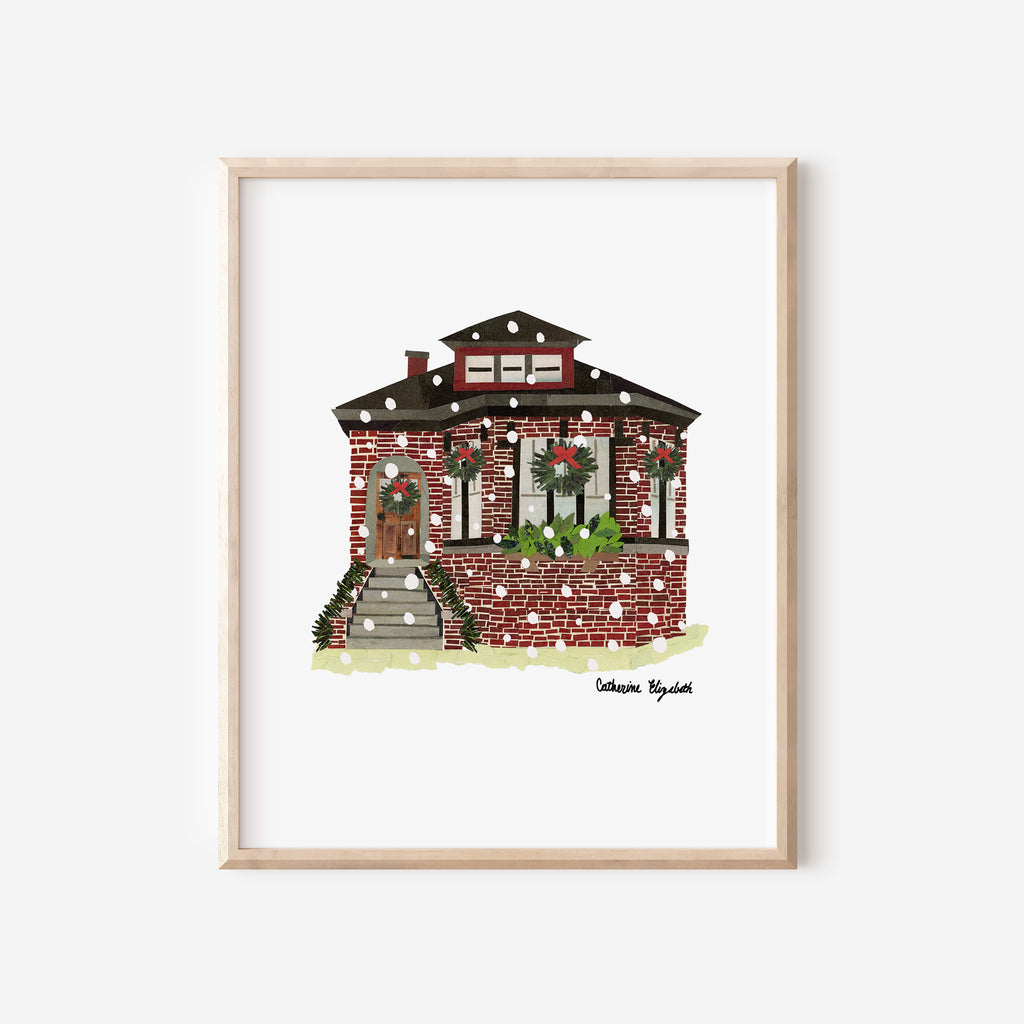 Holiday Chicago Bungalow - Print
The Chicago Bungalow is known for its brick facade, bay windows, and a welcoming porch with steps ascending to street level. The window box adds an extra bit of charm to the quaint and historic home. From a sketch to a collage, this design took lo...