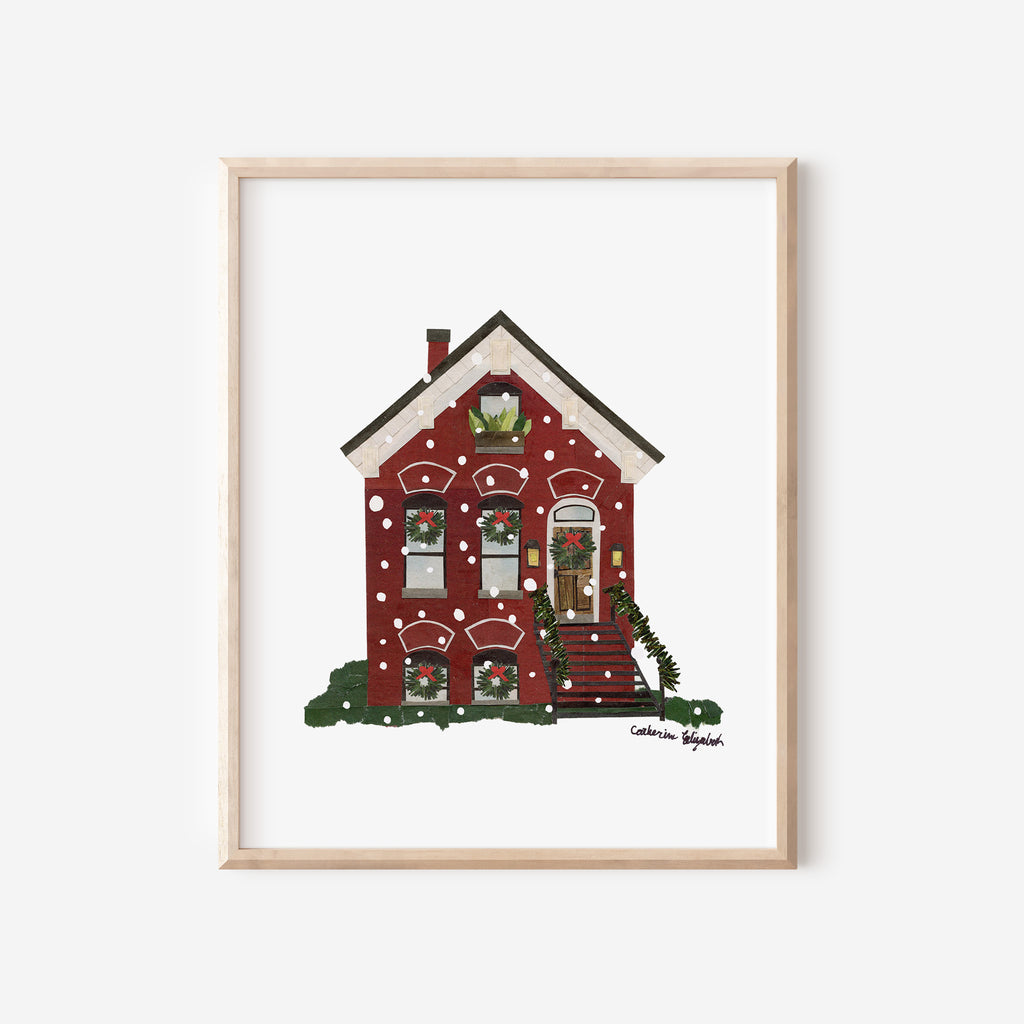 Holiday Chicago Workers Cottage - Print
Workers Cottages are a Chicago architectural staple with a simple design and a triangular street-facing gable. The homes were built to help reconstruct the city after the Great Chicago Fire of 1871. I enjoyed learning about the history of this residence style, and adding the details was my favorite part; the found wood texture for the door and an image of glass, from an advertisement, for the windows. 

Details:
- Giclée fine art print professionally printed on archival fine art paper
- The high-resolution print captures the textures of the original collage
- Easy to frame at 8x10 inches

© Copyright information: All rights reserved by Catherine Elizabeth.