So many customers always say to me, "I love it; I just don't have any wall space." I often respond that art doesn't have to go solely on the wall. So, put that nail and hammer away and read how you can get creative and think outside the "walls" with your new art piece!
1. Kitchen Counter/Backsplash Dress up your kitchen counters or backsplash with colorful artwork. Adding wood bowls and cutting boards adds interest to the display.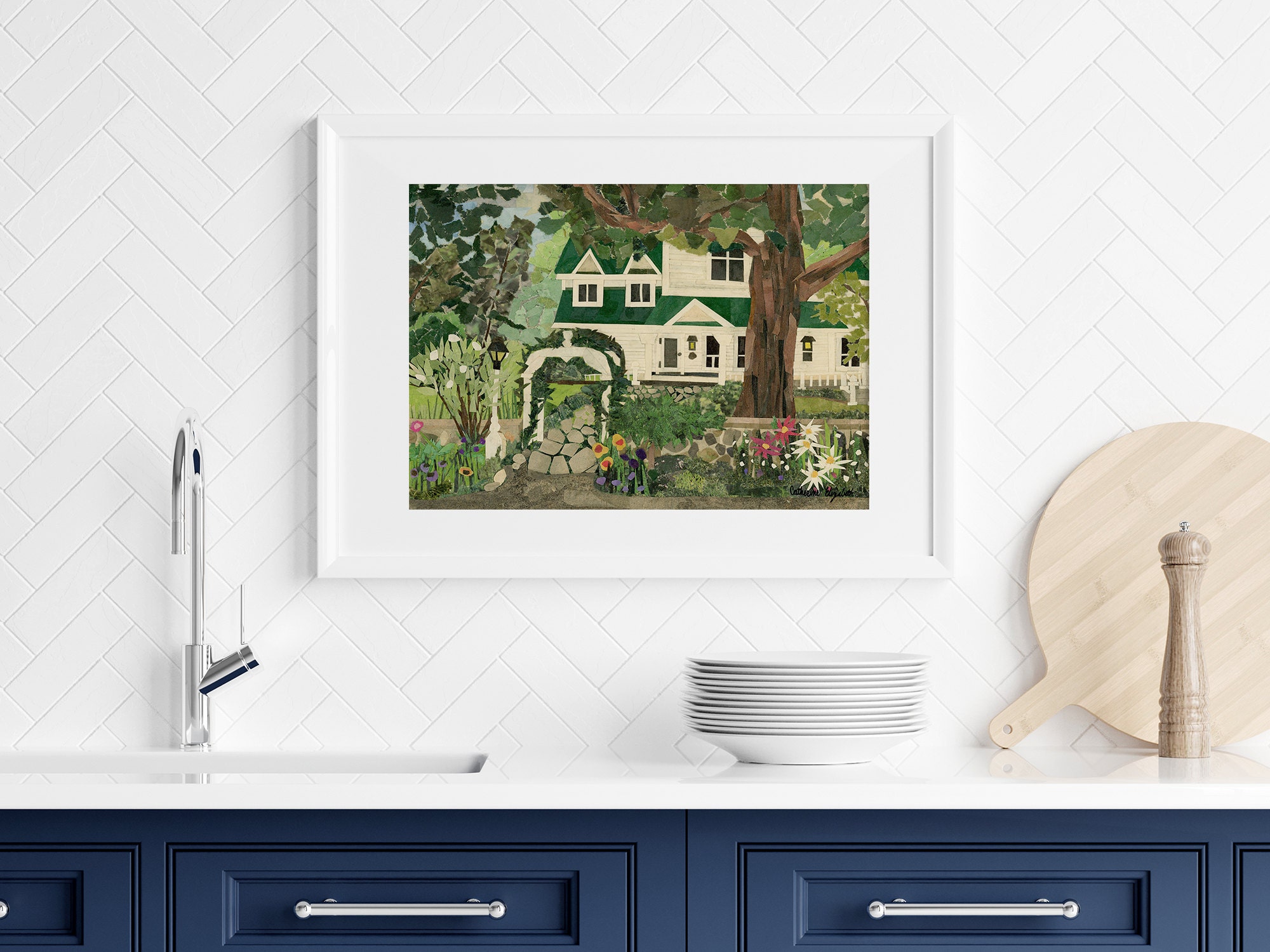 2. Utilize a Bookshelf Spice up your bookshelf with framed prints, small plants, and sculptural pieces.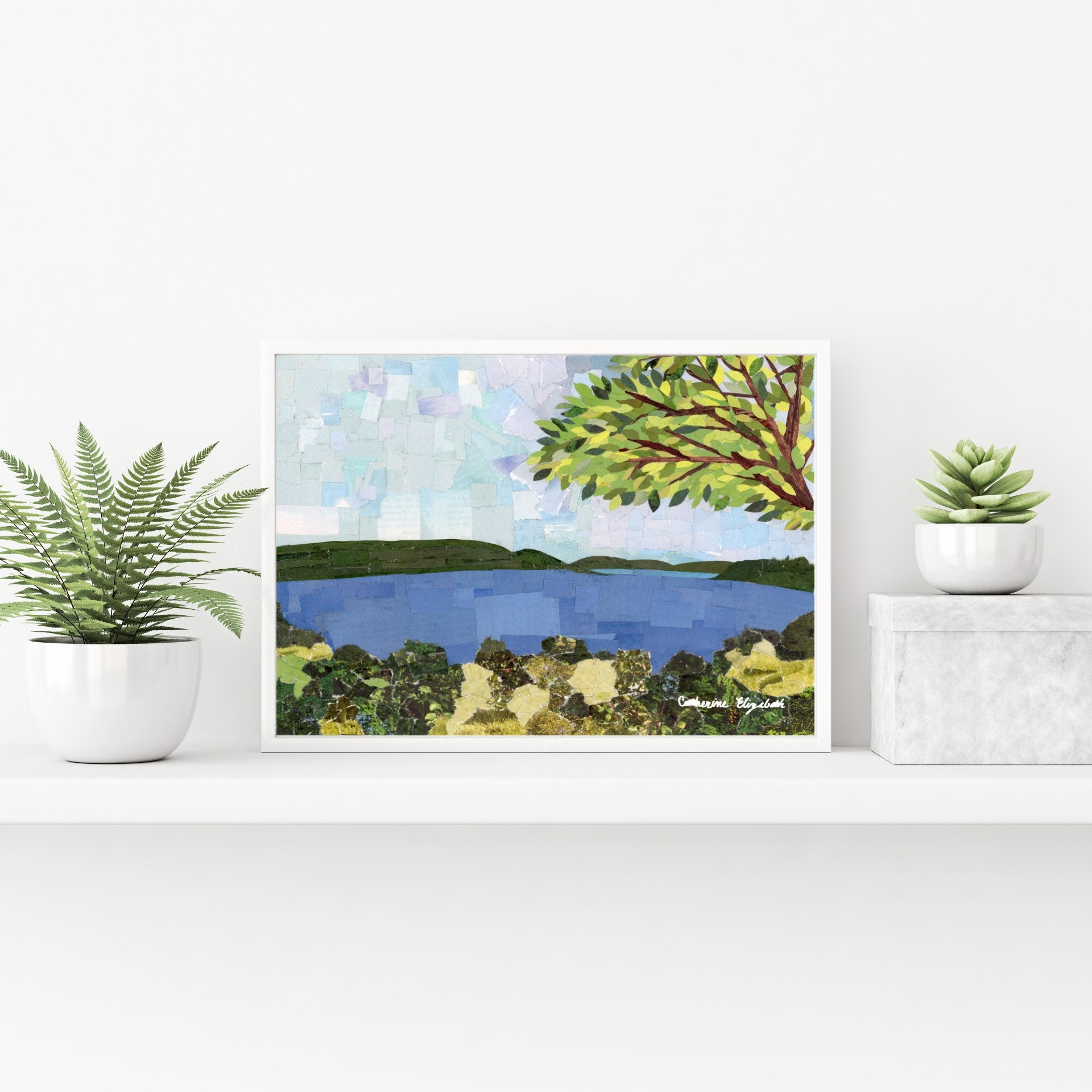 3. Hide those pesky TV cords. Use larger-sized art to cover up chords, cable boxes, and wall outlets at floor level.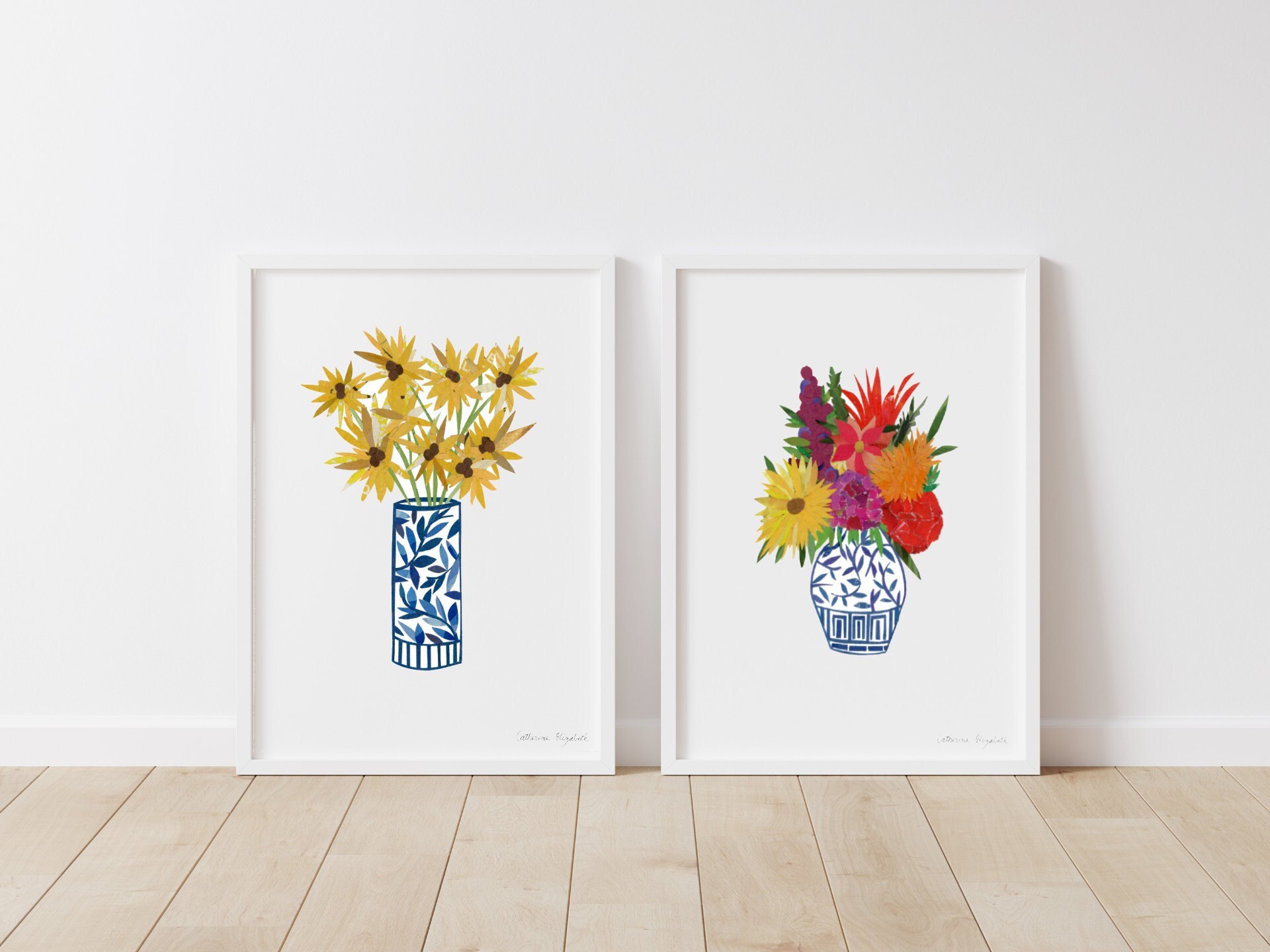 4. Floating Shelves Leaning art on a floating shelf with greenery adds a nice finishing touch to any room.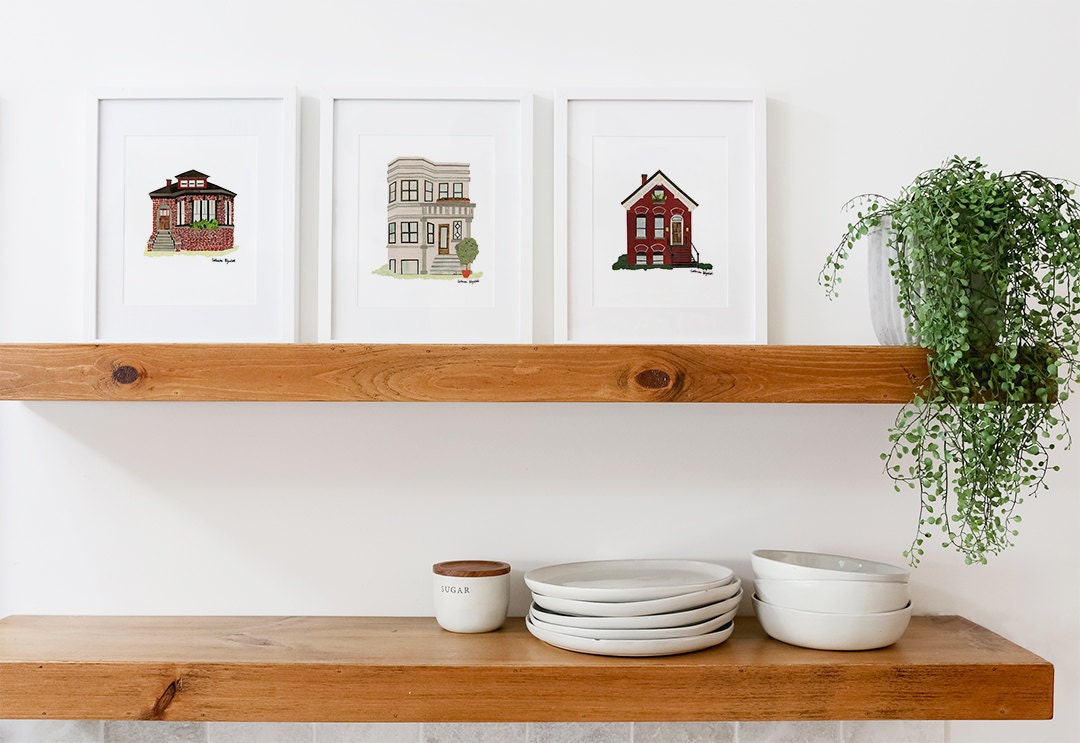 5. Make a Table Vignette If you have an end table, nightstand, or dresser positioned by the wall, lean artwork against it and add other meaningful items to the table.